The Summer School "Law in Germany" is over
29 august, 2023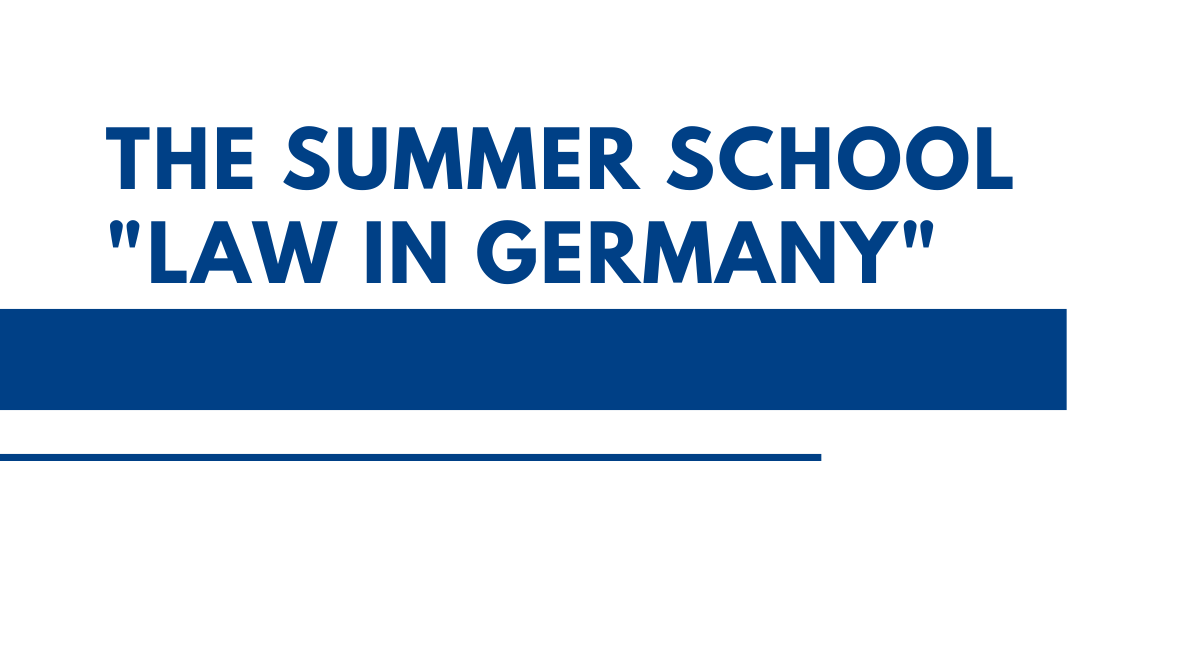 Every year since 2007, the Faculty of Law of the National University of Kyiv-Mohyla Academy in cooperation with professors and lecturers from the University of Heidelberg (Germany), the University of Mainz (Germany), and the Institute of German Law of the Jagiellonian University (Poland) has held the Summer School "Law in Germany". This year, the Summer School was held online from 3 to 21 July. Students who successfully completed the course and passed the exams received certificates.
The Summer School is open to professors, postgraduate students and senior students of law schools and law faculties. All candidates are subject to competitive selection.
The working language of the Summer School is German, so participants are required to have a level of German not lower than Mittelstufe.
During the first week, participants are offered a German language improvement course for lawyers. The next two weeks are devoted to the  study of German law.
The Summer School teachers use the German methodology. Participants actively work on cases related to European and German law.
The Summer School was closely linked to a series of communication events between Ukraine, Germany and Poland. The best graduates are given the opportunity to participate in the Trialog academic seminar, which is held annually at universities in Germany (Heidelberg and Mainz universities), Poland (Jagiellonian University) and Ukraine (NaUKMA).
The summer school and the academic seminar are organised with the help of Mohyla Academy's faculty, including:
Yevhen Zverev — senior lecturer at the Department of General Theoretical Jurisprudence and Public Law;
Roksolana Khanyk-Pospolitak — Head of the Department of Private Law, Coordinator of the Trialog Scientific Seminar;
Ivan Yatskevych — Deputy Dean, Associate Professor of the Department of Private Law, coordinator of the Summer School;
The idea of the Summer School is to promote EU law in Ukraine, strengthen ties with European partners, and introduce German methods of teaching law to the School's students.
The School of Law has the Institute of German Law, which is one of the first and leading institutes for research and teaching of German law in Ukraine.