Summer Law School «Legal Skills in a Time of War»
11 august, 2023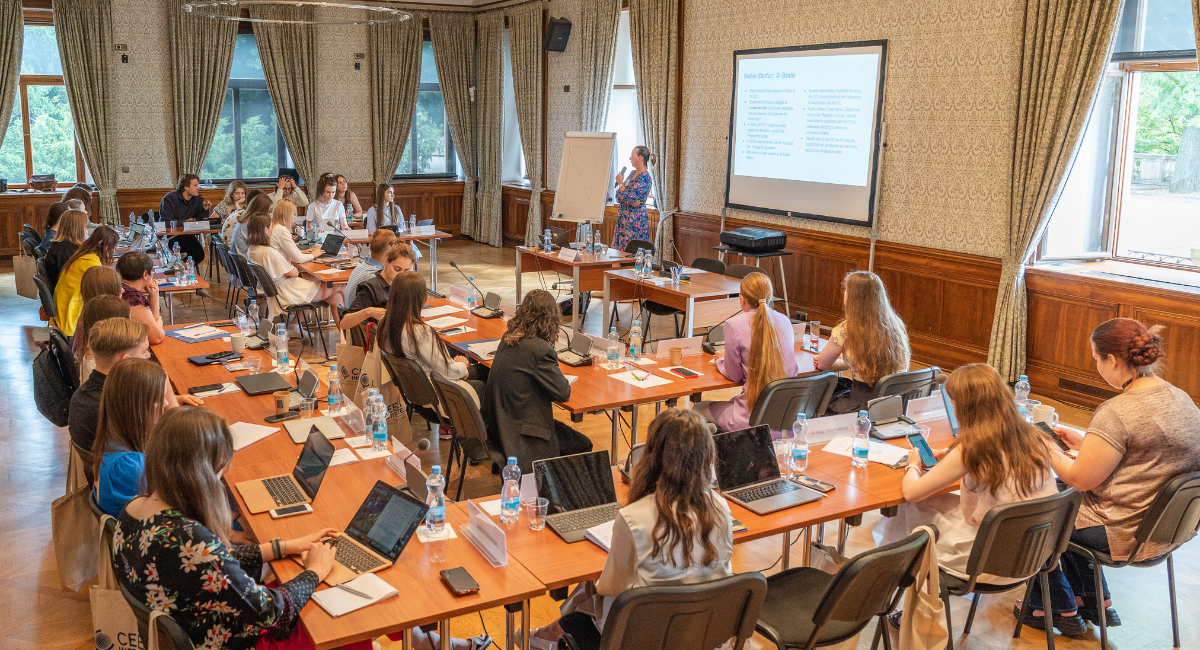 The CEELI Institute Summer Law School for Ukrainian law students and junior lawyers is now over.
Thirty-two young and talented Ukrainian participants were selected from among 119 applications to join us for this intensive and very practical two-week training at the Villa Grébovka in Prague. Our students have also participated in this event.
Participants have practiced various skills such as client interviewing, trauma-informed lawyering, direct and cross-examination, opening and closing statements, and more. They were running a trial simulation with opening statements, examination of witnesses, and closing statements from prosecution and defense. Finally, they were provided an opportunity to get a better understanding of the major conceptual international criminal law underpinnings as well as its place in the fragmented field of international law and justice.
Dmytro Koval, a lecturer at the Department of International and European Law at the National University of Kyiv-Mohyla Academy, was also one of the invited experts.